3 buttons housing for
your Land-Rover flip key

From old to new - you will get a new plastic cover for your remote key.

Often it happens that the buttons are already damaged and they are more difficult to press.

Here you can simply revalue the key.
This high value housing with 3-buttons fits for various Land-Rover models.
Please compare with the photos.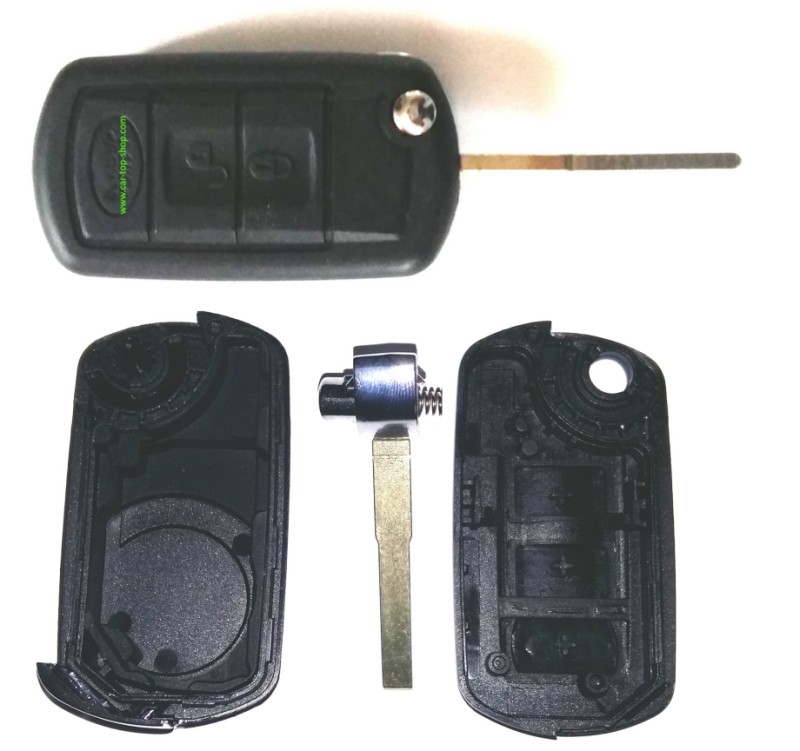 Easy to change.
Please ask if you have any questions.
Attention:
Please note that you only buy the housing with the buttons and the key blade, it does not contain any electronics. But you can easily copy these from your existing key. Therefore no coding is necessary.
Safe shopping:
If an item does not fit or you have changed your mind, you can easily return the item at any time.
3-button flip key Land-Rover Range Rover Discovery
Product Code:KB-5389
Availability:In Stock
Tags: 3-button, flip, key, Land-Rover, Range, Rover, Discovery