Conversation kit for your Renault/Dacia/Nissan key
to flip key 2-buttons with VAC102 key blade

From old to new - you will get a new plastic cover for your car key for a flip key conversation.
This key housing with 2-buttons fits bei variousRenault and Dacia types.
Please compare you key with the photos: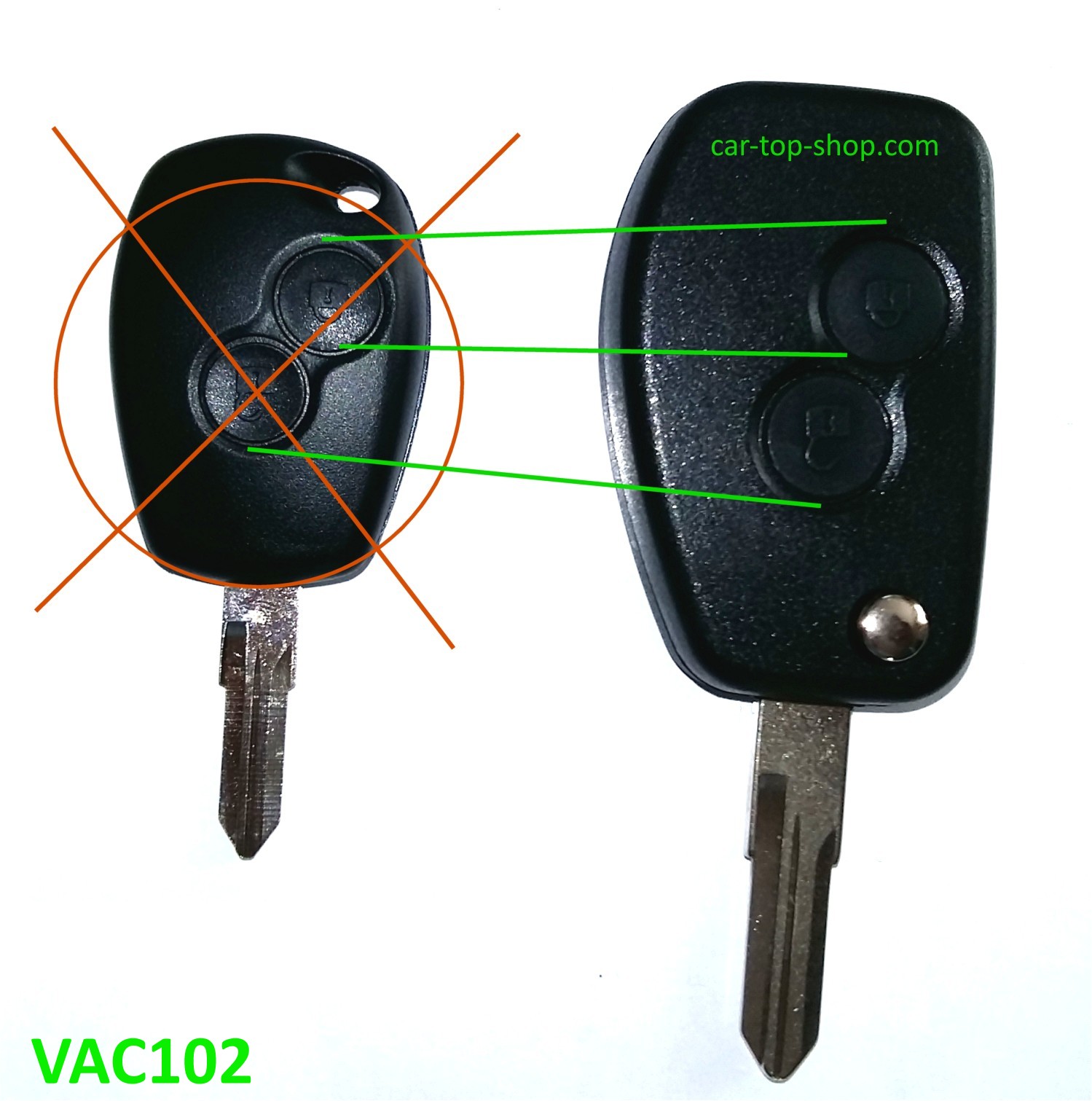 Important: Please compare the key also inside, and also the key blade. It will fit only if you have exactly this key type and not the newer facelift type. Not for other key types.
Attention:
Please note that you buy only the housing with den buttons and the key blade, it contains no electronics. But you can simply use the electronic of you existing key. So no coding needed.
https://www.turbochip.at/manual/RenaultDacia.pdf

Safe shopping:
If an item does not fit or you have changed your mind, you can easily return the item at any time.

Renault Dacia conversation kit to flip key 2-buttons VAC102 blade
Product Code: KB-5427
Availability: In Stock
11.99€

9.99€

Ex Tax: 8.33€
Related Products
Tags: Renault, Dacia, conversation, kit, to, flip, key, 2-buttons, VAC102, blade