Repair-kit for
your Peugeot remote key (NE73)

From old to new - you will get a new plastic cover for your car key. 

Often it happens that the buttons are already damaged and they are more difficult to press.Or the key is just not nice and tapped anymore.

Here you can simply revalue the key.
This upper part with 2-buttons fits for various Peugeot models like 107, 207, 307, 407 etc. Please compare you key with the photo.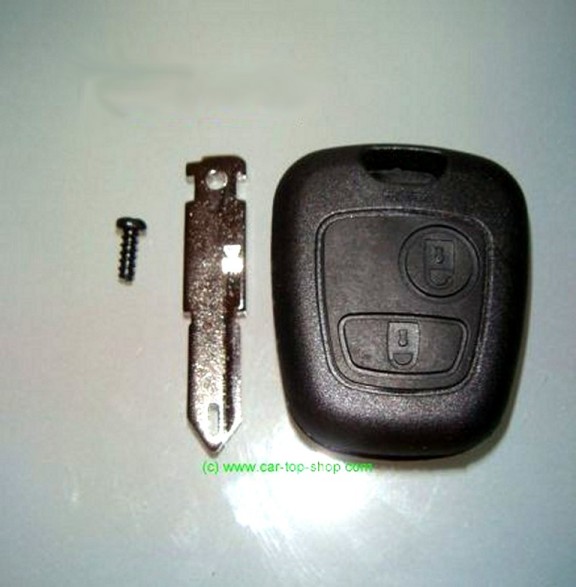 Please compare aso the style of the key blade. Width of the intake is 9,5mm.
Easy to change. Der key blade is with is fixed with a screw.  
Please ask if you have any questions.
Attention:
Please note that this housing does not contain any electronics. But you can simply use the electronics of you existing key. Therefore no coding necessary.
Buy safely:
If the item does not fit or you have changed your mind, then you can easily return the item at any time.
2-button housing and NE73 key blank for Peugeot key
Product Code: KB-5501
Availability: In Stock
Related Products
Tags: Peugeot, key, 2-button, housing, and, NE73, key, blank