3 buttons key housing
for Jeep/Chrysler/Dodge remote key

From old to new - here you will get a new housing for your car key.

Here you can simply revalue the key.
This keygehäuse with 3-buttons fits for various models of Chrysler, Jeep and Dodge. Please compare your key (especially the shape of the buttons) with the photo: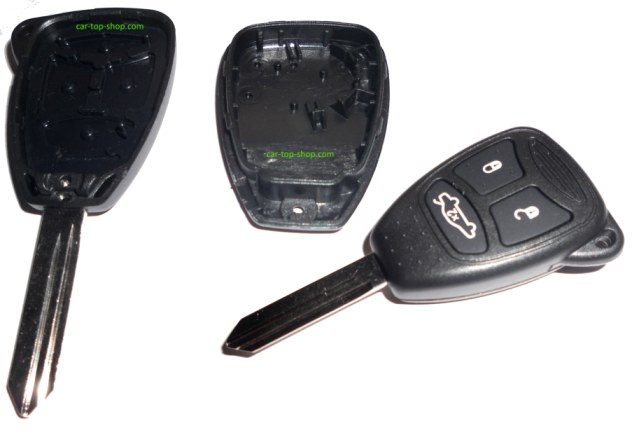 Easy to change, Please ask if you have any questions.
Important: Compare button style - there are two different types.
Find installation manual here.
Attention:
You buy the key without electronics but you can use it from your existing key.
Compare buttons.

3-buttons key housing+key blank Jeep Chrysler Dodge type R
Product Code:KB-5496
Availability:In Stock
Related Products
Tags: Jeep, Chrysler, Dodge3-buttons, key, housing+key, blank, type, R