Repair-kit for
your KIA/Hyundai flip key with 3 buttons

From old to new - you will get a new button rubber field for your remote control.

Often it happens that the keys are already damaged and the buttons are more difficult to press. Or the housing is simply no longer nice and worn.

Here you can simply revalue the key.
This key pad with 3 buttons fits for various Kia and Hyundai models.
Please compare you key with the photos: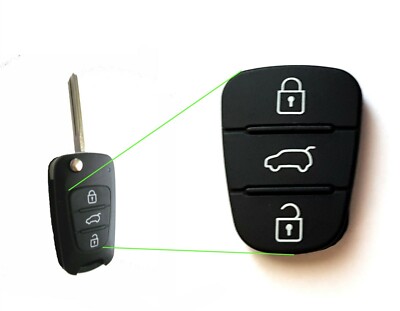 Please ask if you have any questions.
Attention:
Pease note that you only buy the buttons. It does not iclude any electronics.
Buttons rubber for Hyundai Kia flip key with 3-buttons
Product Code: KB-5475-TF
Availability: NOT in stock, please ask!
Related Products